Public funding and infrastructure go hand in hard. The networks running through the country, from internet to electricity and roads, are all reliant on governmental budgets and procedures. Without this invaluable aspect of public finances, the country would soon grind to a halt and inevitably fall behind on an international scale as transport and business slowed to a stop. Understandably, this money is fiercely competitive. With only so much on offer, every cent is hard won, and the viability of a state, city or neighborhood can be decided on how much of this funding it receives. With this in mind, you would assume that public finances are spread evenly and distributed in an equitable and transparent way. Unfortunately, that is not the case and to some onlookers, it seems as though the system is designed in such a way that smaller organizations, towns, and cities are precluded from accessing funds. With the application processes being time consuming and onerous, many lack the finance, time, and knowledge to successfully apply for grants and other funding opportunities. Sadly, if this cycle of allocation continues, towns and cities will dry up, leading to some of the smaller, more diverse locations simply dropping off the map.
With the Infrastructure Bill now a reality and finances finally becoming available. It is important that there is finally a level playing field when it comes to the distribution of this funding. Infrastructure throughout the United States is in desperate need of rejuvenation and, historically speaking, the largest cities have had the loudest voices when it comes to allocating funds. While funding is indeed available to all, invisible barriers do exist that impede smaller communities from accessing the money needed to create spaces that work for their inhabitants. With billions of dollars in competitive grants available, the strongest and fittest usually end up winning. Having the know-how and staff required to process complex applications can mean that smaller municipalities and towns don't stand a chance.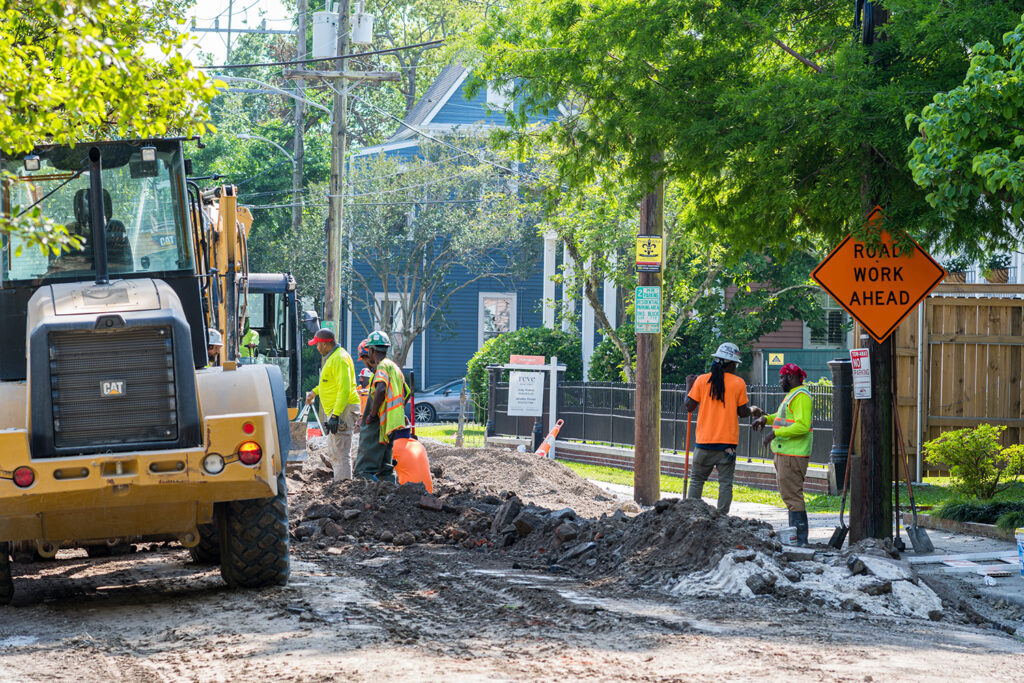 Thankfully, there now seems to be some hope for these towns. The Local Infrastructure Hub is a national program which was founded this year by a number of philanthropic groups. "The Hub" has a simple aim, to help local leaders navigate and understand the large quantities of information from the federal government on nearly 400 funding opportunities available. Given that each of these opportunities may have bespoke application requirements, it is hugely important that there is assistance in navigating this maze of information. Furthermore, the Infrastructure Hub's main aim is to assist cities and towns that have not been successful in accessing funding in the past. "The Hub will help cities and towns develop competitive funding applications that are most likely to be awarded federal grants. There will be a special focus on helping traditionally underserved cities and towns."
The Hub has been set up by Bloomberg Philanthropies, in partnership with National League of Cities and was launched this year, releasing the first wave of supports and programming in July. The launch was hosted as an online gathering and was attended by nearly 600 people, representing more than 370 cities, and including 182 mayors. The launch itself gave attendees an early taste of the potential supports to come. "The convening covered a range of topics including how mayors can overcome leadership challenges to take advantage of this unique opportunity; how the Local Infrastructure Hub can support cities to advance racial wealth equity and climate goals; and strategies to develop strong applications for the Safe Streets and Roads for All program." The rationale is, while simple, deeply effective. By supporting Mayors, cities will benefit. At the launch, Michael R. Bloomberg spoke of the importance of utilizing this funding is strategic and effective ways. "After many years of inaction, Congress finally stepped up and passed a large infrastructure bill. Now, it's up to mayors to responsibly use it and deliver projects on time and on budget. And more importantly, to dream big and make sure we are building more sustainable, healthy, and vibrant communities – with more options for walking, biking, taking mass transit, and charging electric cars."
"According to The Hub, the Bootcamps will focus on strategic and strong funding applications, exploring potential pitfalls and putting small cities in better positions in terms of funding applications."
Since becoming operational, The Hub has been offering advice and making itself known through a coordinated media campaign and by running both live events and online technical assistance. The Events will be run through a calendar of online webinars and have been broken down into four main categories: Tech and Innovation, Big Grant Opportunities, Delivering Results and Federal Assistance. According to those at The Hub, these webinars will be hosted by experts and will be interactive events where attendees can become involved and ask questions of the panel. "Events will comprise of fellow mayors, renowned policy experts, and special guests for exclusive presentations, timely information, and opportunities to get answers to your questions about winning competitive funding for your community under the Bipartisan Infrastructure Law." However, with the need to support communities becoming ever more pressing, The Hub has taken things one step further and is running 'Boot-Camps' which offers additional supports to ensure that "all cities and towns can access federal infrastructure funding to drive local recovery, improve communities, and deliver results for residents." According to The Hub, the Bootcamps will focus on strategic and strong funding applications, exploring potential pitfalls and putting small cities in better positions in terms of funding applications. "Submitting strong applications for federal infrastructure money can be challenging for small and mid-sized cities, towns, and villages. To assist underserved local governments with populations of approximately 150,000 or less, the Local Infrastructure Hub is offering a series of bootcamps. The bootcamps are designed to help small and mid-sized local governments take advantage of the grant opportunities available through the Bipartisan Infrastructure Investment and Jobs Act." Over the next two years, there will be at least 30 bootcamps, each tied to a specific category of funding with the first five bootcamps ranging in topics from energy efficiency to flood mitigation.
While it might seem insignificant or trivial, it cannot be understated how big a support The Hub can be for small communities. New York City Mayor Eric Adams commented on the importance of the Local Infrastructure Hub, saying that without "the technical know-how to draw down on those dollars to put a shovel in the ground and get these projects, moving forward," cities would miss out on the once-in-a-lifetime opportunity to improve local communities. With a historically significant amount of funding being made available, it seems like there is potential for small and medium communities to finally develop alongside the headline states. Adams also commented on the most important aspect of the work being done by The Hub, equity. "Infrastructure is more than just repairing our roads and bridges — it's about addressing America's built environment with equity in mind."