With a rich and storied history, the Shenandoah Valley is well known and for great reason. This cultural region that spans eight counties across Virginia and West Virginia is proud to hold some of the most breathtaking and picturesque sights in North America. In addition to that, it is home to Shenandoah Valley Bluestone, a blue tinted limestone that has been used by the Valley's earliest European settlers. This stone, seen throughout the region, is also one of the most identifiable features of another local institution. Frazier Quarry, a large family-owned aggregate producer, and stone product retailer that "come from a long line of quarry folks" are delighted to be recognized as the leading producer of Bluestone in the valley. The company, originally founded in 1915 as Betts Quarry became The Frazier Quarry in 1946 and it has remained the top producer of stone-based products in the region ever since.
What truly sets this company apart from its competitors, however, is an unshakable belief in providing the gold standard service in everything it does. From product to service, communication to after care, The Frazier Quarry has a determination that has been distilled through generations of relationship building to be the best and to give its clients the best. "We've tried to stick to one thing and do it well. That thing is crushed stone. We strive to ensure our customers have quality products to work with. Our customers are using our stone in finished products such as ready mix or asphalt, and in doing so they expect consistency and quality. That's where we made a name for ourselves." When asked how TFQ can be so sure that its stone is better than other quarries, the answer is simple. 'We've been doing it for over a hundred years." These are the words of Mike Frazier, Operations Director. Mike goes on to say that a considerable part of the company's longevity can be attributed to the ongoing relationships it has built up over long periods of time. "Having an excellent product and building relationships with customers has allowed us to stand the test of time."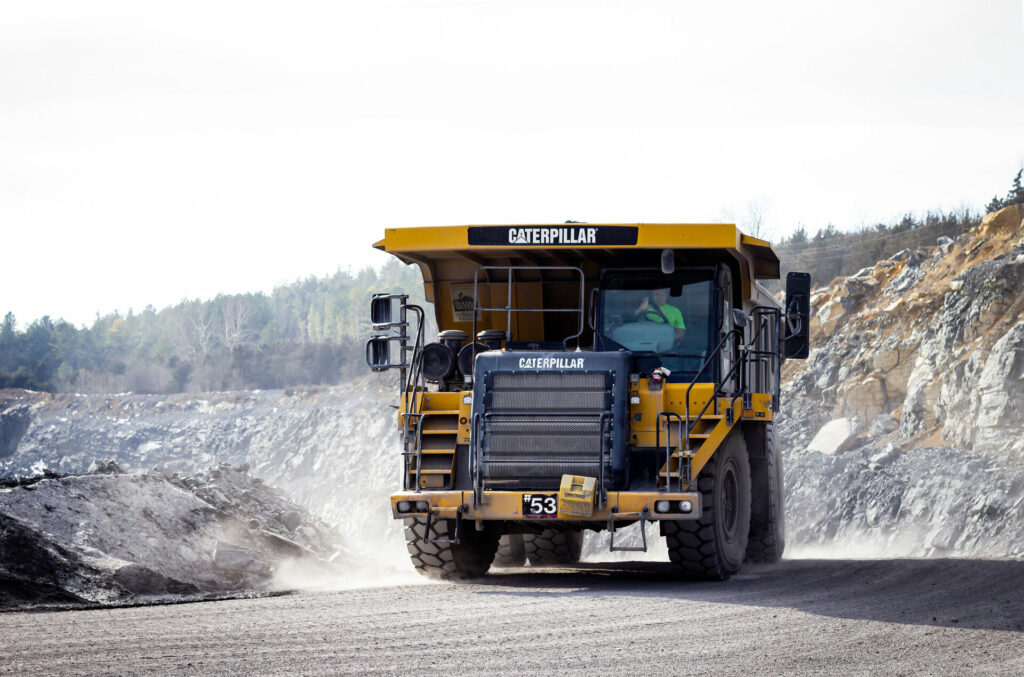 Given that the company has been in existence for over a century, it makes sense that it has picked up a few skills along the way. What's more than that, it's unlikely there is a business with that sort of history anywhere in the country that hasn't made a few wrong turns along the way. For those at Frazier Quarry, these mistakes are, and always have been, learning opportunities that only add to the knowledge and experience on board. David Frazier, Vice President of Sales, is quick to point out how each step of the company's journey has led to where it now stands. "I would say that we've made some mistakes in the last one hundred years. We have learned from every one of them and I feel like we make a lot less mistakes now than we may have made at the start." One of these lessons, as David says, is to have retained the "small family business" model. By doing so the company has been nimble and agile enough to remain responsive in an ever-changing market. "Being a small, family-owned business, we can adjust to the market quickly and suit our customer's needs. If a new industry comes to town, we can readjust our operations relatively quickly to adapt to servicing that customer. Or if we have a customer that wants a slight change in their finished product, we have the knowledge and capability to do that for them too."
"Being a small, family-owned business, we can adjust to the market quickly and suit our customer's needs."
This belief in putting the needs of the customer first is not just a business decision. One of the core aspects of TFQ is its steadfast commitment to remaining a part of the local community. As a small, family-owned business that values relationships above all else, this personal touch plays a huge part in everything the company lends its hand to. As David puts it, these community links go much further than transactional. "I mean, we attend the same schools, same churches, and same community events. We are part of the community." In fact, it is clear that rather than just work alongside the community, those at Frazier Quarry want to be a contributor of positive change too. Mike explains how the company works to do just that. "We started the Frazier 5k around six years ago. We actually bring the community in to one of our operations. We direct the participants down into the pit and bring them back out. This way, we can educate them on what we do and then we put the ball in their court by asking them to reflect on how they consume crushed stone. It helps to develop a connection with our community and now they know where their foundations come from."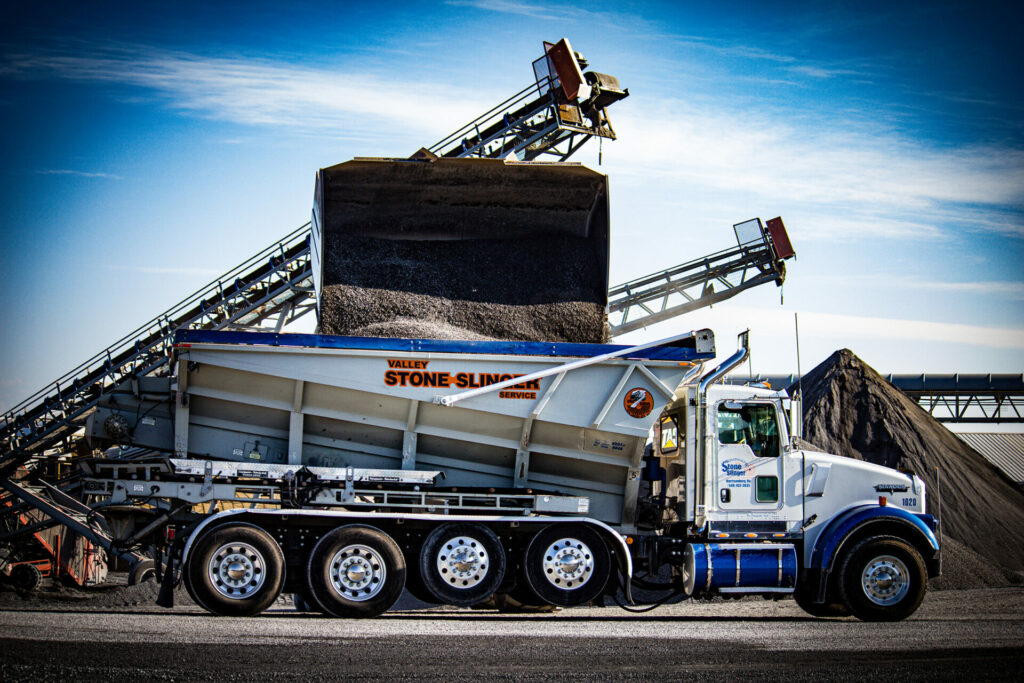 These connections and relationships go some way to explaining the massive success that TFQ has experienced in recent times. A dedication to doing things the right way, coupled with an unwavering commitment to high quality service, has resulted in the company expanding into a third plant in Timberville, VA. For Kevin Baker, CEO of Frazier Quarry, this move demonstrates the cyclical nature of business and is evidence that the company is heading in the right direction. "This plant is kind of a reopening, if you will. We have operated here in the past from a mobile plant perspective and, historically, we even had a static plant here back in the 90s. I believe it is going to further help us expand our geographical reach and it will allow us to build our capacity, our inventory and our assets for the company. With this plant, we have the ability and opportunity to work with some newer technologies in the mining industry that we haven't been able to do in our other plants."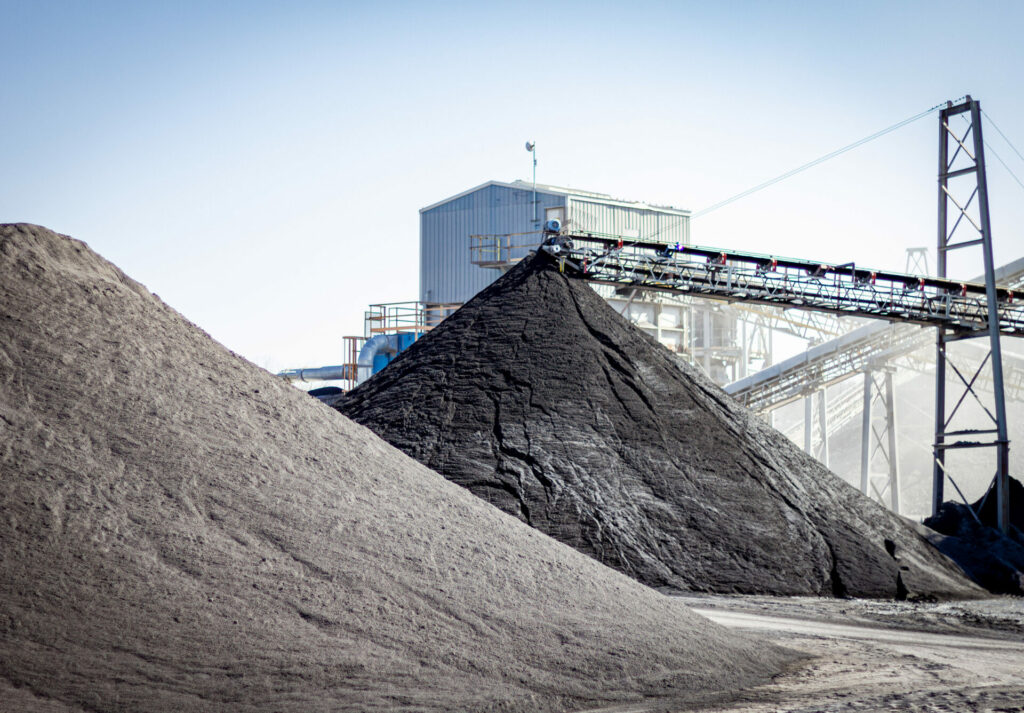 With a history that goes back over a century, those at The Frazier Quarry could be forgiven for resting on their laurels. Surely, after this length of time they have seen it all? Unsurprisingly, that sort of thought couldn't be further from their minds. In fact, training and education are huge hot topics for the team at TFQ. Building on their "people" is how the company is going to move forward in future. As Kevin explains, "For us, we will get to the next level by doing what we always do. We will focus on our people, our training, and our safety. We do believe that a safe operation will be a very productive and low-cost operation. So, to get to that next level, it all comes down to our people and focusing on the training. We need to make sure that we give our people the best training, whether that is from a safety side of things or an educational piece with training on the new automation and the new equipment that's coming out. So again, we're very people focused." With one hundred years or so under their belt, you wouldn't bet against them doing a hundred more.